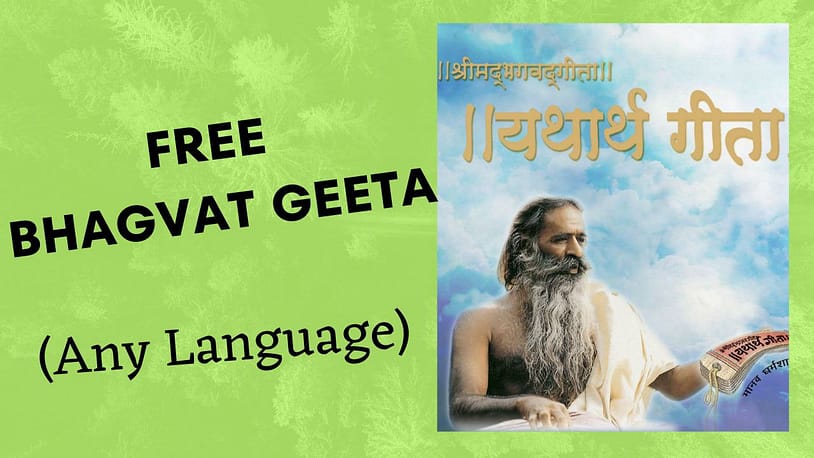 The Bhagavad Geeta is a revered text known for its wisdom and teachings. While digital content dominates today's world, free paper books of the Bhagavad Geeta offer a tangible and accessible way to engage with this timeless wisdom.
Hard copy of books uphold the tradition of reading and contemplating the Bhagavad Geeta, despite the rise of digital platforms. Holding a physical book creates a profound connection with the text. Hard copy of books make the Bhagavad Geeta accessible to everyone, regardless of their access to technology. They bridge the gap in remote or economically disadvantaged areas where digital platforms may not be available.
Reading from a paper book allows for a more immersive experience. Underlining verses, taking notes, and easy reference enhance understanding and contemplation.
The Value of Physical Books
Hard copy of books hold sentimental value as cherished possessions, symbolizing the transmission of wisdom. Sharing physical books fosters community and enriches understanding through discussions.Reading a paper book encourages mindfulness and offers a break from digital distractions. It allows readers to focus and immerse themselves in the teachings, bringing relevance to their lives.
Also Read : HOW TO SHARE WIFI PASSWORD USING simple QR CODE
OFFER DETAILS
Yatharth Geeta Hard Copy is free of cost. Yatharth Geeta is available on many languages like Hindi, English, Gujarati, Marathi, Urdu Ext. Limited Copy of this Book is provided Daily basis. If You not Received this offer today please try Tomorrow. If your Order is done, this book will be delivered Your Residential address within 10 to 15 Days.
If you want to Read this Book in Digitally You can Download this book Free PDF in any Language
HOW TO AVAIL fREE bOOK
Click offer Banner and Fill Required Details
Place Order at Free of cost
Once order is done you Received E-Mail of this order
Also Read : Jio's latest offer – set your name caller tune for free